Software Solutions & Custom Applications
We endeavor to transform your business processes and be your reliable partner as your business needs evolve in this fast-paced and technologically versatile environment. We continuously incorporate emerging technologies at the core of our solutions, leveraging on their capabilities to guarantee and deliver value, satisfaction and optimized service. With our diverse clientele portfolio incorporating public, private entities and beyond reproach standing, you can trust us to deliver.
We provide each client with a unique, professional and customized solution suitable to their business, requirements and budget. We research all aspects of your business and target market, and offer you the best possible solutions which are both cost and time effective.
Our range of software solutions Include: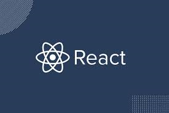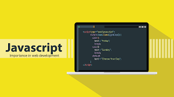 Web Design and Development


RRC provides professional website design, development and maintenance services. Our skilled web designers and developers accomplish various website projects from brochure sites to multifunctional web portals. RRC has a large pool of resources and the required business and technical expertise to develop websites of any complexity. We provide complete front-end and back-end development based on the latest technologies and industry trends. We offer custom web services like:

ECM Enterprise Content Managements (M-FILES)
Corporate and large websites
Social Networking sites
Web programming and web enabled
Applications Portals
Electronic Document Management System
Change Management Solution



Software / Application Development



Software development provides solutions to company(s) that reduce manpower, paperwork, monitoring, time and above all ensures transparency in all activities. Our experienced system analysts and developers work on your custom project from its conceptualization through its completion. It's easy to offer deployable systems and install them, but we will remain with you to insure that your technical personnel and other employees can successfully use the application. Our Custom Software Development process includes selection of optimal technologies, system planning, prototype creation, system implementation, testing, support, producing documentation, design, etc. We provide software solutions like:

Client-Server Applications Web-based Applications
Enterprise Business Solutions
Systems Software
Desktop Applications



Database Design and Development



RRC offers database design and development services for new or existing systems. Our team of database developers has experience with a variety of databases. We offer custom database design & development solutions according to customized needs of clients. Our expertise lies in:

Database design, Development and Programming
Database integration and conversion
Database maintenance and support
Database management and administration



Network Design and Implementation



Software development provides solutions to company(s) that reduce manpower, paperwork, monitoring, time and above all ensures transparency in all activities. Our experienced system analysts and developers work on your custom project from its conceptualization through its completion. It's easy to offer deployable systems and install them, but we will remain with you to insure that your technical personnel and other employees can successfully use the application. Our Custom Software Development process includes selection of optimal technologies, system planning, prototype creation, system implementation, testing, support, producing documentation, design, etc. We provide software solutions like:

LAN and WAN Designing
Keeping your business running smoothly requires building and maintaining a robust, highly available network. RRC offers proven network design and implementation services that drive results for your business.
Dedicated Server Design
We have experience in designing standard alone application servers for corporate clients
Technical Support and Maintenance
We provide technical support to all the applications that we have been involved in development of. RRC technicians are available to provide support and maintenance when so required. We also provide maintenance and support services to computers, peripherals and Local Area Network