ICT & Telecommunication Infrastructure
Information and Communications Technology (ICT) encompasses the role of Unified communications and the Integration of Telecommunications Systems Equipment, Computers, an Internet Connectivity as well as necessary Enterprise Software, Middleware, Storage, and Audiovisual systems, that enable users to access, store, transmit, and manipulate information.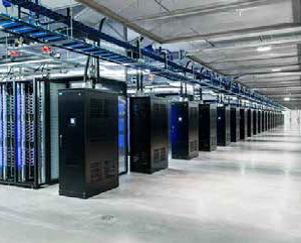 Our highly-trained & certified experts will provide custom turnkey and/or integrated solutions for your workflow and budget in such systems as:
Data Centre/ Server Farms & Server Room Solutions


Cloud, Edge Computing, Industry 4.0 and the Internet of Things (IoT) are rapidly changing the demands placed on server rooms and datacenters, hence the need to protect connectivity, availability & power protection rises. We are a one-stop-shop in regard to design, installation and maintenance of critical infrastructure for server rooms and data centers. We provide a complete range of equipment, services and accessories in datacenters' cooling, energy efficiency and power protection. Our product ranges include: server racks & cabinets, network data cabling panels, UPS Systems, Battery Packs & Generators, Remote Temperature & Humidity Monitors, Fire Suppression & Lighting



ICT Hardware Supply



We supply different ICT Hardware like:

Computers [Desktop Computers, Notebook Computers, POS Computers, Tablet & Tablet PCs, Workstations]
Computer Accessories [Computer Components, Notebook Accessories, Keyboards & Keypads, Mice & Trackballs, Computer Speakers etc.]
Printers, Scanners & Print Supplies [Laser Printers, Inkjet & Photo Printers, Ink, Tonner & Print Supplies, Copy Machines & Accessories, Business Inkjet Printers etc.]
Networking Products [Ethernet Switches, Modems, Routers, Wireless Networking, PBX/Multi-User Telephony Systems, Communication Boards, NIC etc.]
Cables [Networking Cables, USB Cables & Hubs, Network Cable Accessories, Audio/Video Cable Products, Parallel &Serial Cables etc.]
Collaboration & IP Telephony [Analogue Phones & Accessories, IP Phones, IP Telephony Accessories, Video Conferencing, IP Servers, IP Software etc.]
Data Storage Products [Hard Drives, Flash Memory, Network Attached Storage (NAS), Media & Accessories, Tape Automation & Drives etc.]
Electronics [Digital Camera & Accessories, Cell/Smart Phones & Accessories, Television & Video Equipment, Photographic Accessories etc.]
Memory [System Memory (RAM), Network Device Memory, Server Memory, Printer Memory, Cache Memory]
Monitors & Projectors [Projectors, LCD/LED Monitors, Projector Accessories, Interactive Whiteboards & Accessories, Monitor, Display & TV Accessories etc.]
Office Equipment & Supplies [Paper Shredders & Accessories, Typewriters/Word Processors, Office Supplies etc.]
Server & Server Management [Servers, Server Accessories & IO Accelerators, Blade Servers, KVM Switches, Consoles & Accessories]
Power, Cooling & Racks [UPS/Battery Backup Products, Rack Mounting Equipment, Power Adapters, batteries, etc.]



DCIM SOLUTION MANAGEMENT SYSTEM



This is a software & hardware system that measure all of the existed devices' power consumption in the datacenter without adding additional meters and calculate the level 1 PUE for each room and the datacenter. DCIM Monitor all of the facility devices in the datacenter: Power, cooling, door access, environment and PLC, Calculate PUE, collect the IT power consumption from PDU and establish the Virtual Power Meter to calculate the chiller water energy (kWh). Generate the power usage report for each customer.(summary, single rack, power source).